DHL Speedpack
DHL Speedpack is an independent division of DHL eCommerce. This allows us to perfectly combine the strength and expertise of a global player with the flexibility of an SME.
The strenght of a global player
We belong to the global Deutsche Post DHL group. In addition to our unrivalled logistics expertise, we also benefit from all the innovations and developments within the world's largest postal and logistics company.
The flexible approach of an SME
Customer is king, but DHL Speedpack likes to go the extra mile. If your type of shipment does not fit into our product range, we simply adapt and expand the services we provide. We always find a solution tailored to your needs.
Distribution for all types of shipments
Any size, any weight
Whether you are sending parcels, pallets, or bulky goods: DHL Speedpack transports any type of shipment, no matter how large or heavy. You can easily book all these shipments via one platform, with one pick-up and guaranteed next-day delivery in Belgium, the Netherlands, or Luxembourg.
Dedicated Transport
If your shipment requires extra care
If you are looking for special transport, because of the contents of your shipment or the speed with which it has to reach your customers, then choose our Dedicated Transport Solutions. This means that we transport your shipments without transfers, i.e. directly from the loading area to the final destination – safely and quickly. We tailor this shipping solution to each customer and aim to best meet your requirements at the best possible price.
Value Added Services
Specialist in special transport
Whether it's carriage of dangerous goods (ADR) or high value goods transport, DHL Speedpack can do it all. We also deliver within time windows or by appointment. Tell us what you need, we will always find a solution.
Control Tower
One point of contact for all shipments
If we are unable to solve your request with our own services, then we will look for the right transport partners outside our organization and get to work for you. Simply book your shipments with DHL Speedpack and we will coordinate the delivery with the various parties as well as ensure a transparent follow-up. This way you don't have to arrange anything else.
Would you like to know more?
If you are looking for a flexible logistics partner with a reliable network, then we would be happy to explain what DHL Speedpack can do for your special shipments.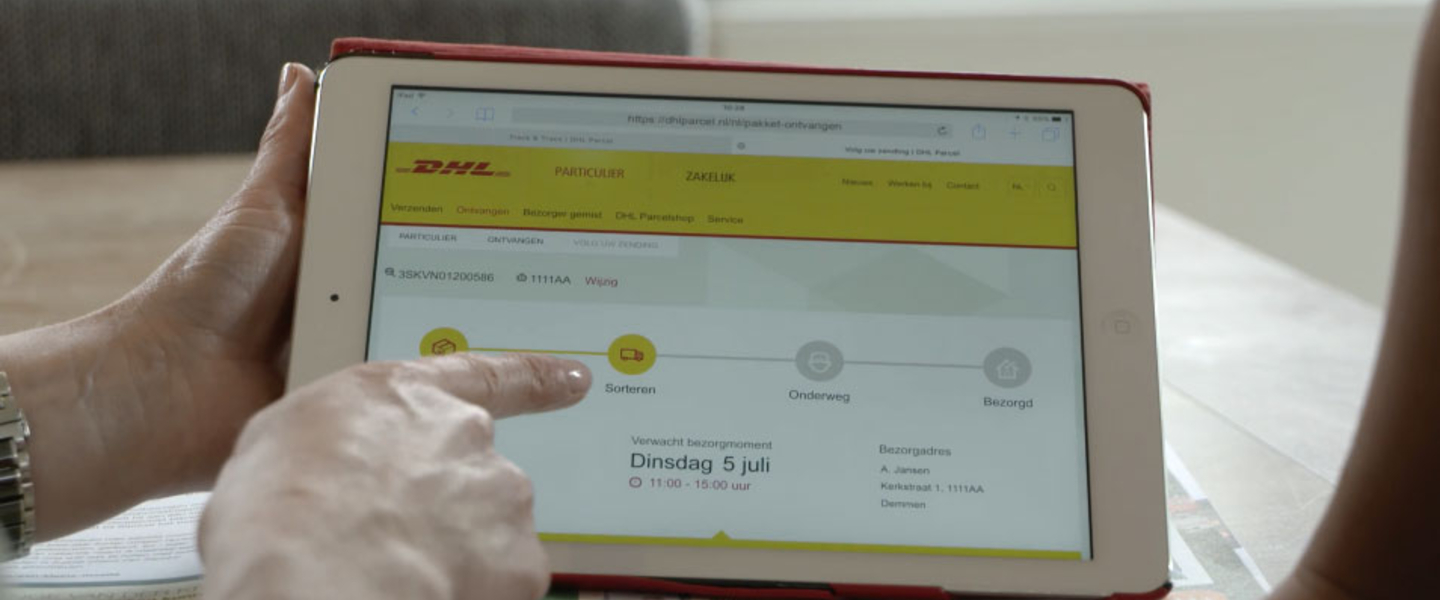 Save time with smart links
To make your shipping processes smoother, we ensure that logistical information appears automatically in your online store or internal applications. At the right time, at the right place. This includes planned shipments, status updates, estimated arrival times, and signature for receipt (POD). This also includes reports on deviations and data on invoicing and self-billing. It is easy to establish the link via EDI or with DHL eCommerce's APIs or web services.
Green logistics
Maximum reduction, full compensation
Our mission within DHL Group is clear: we want to have 75% lower emissions by 2025 and achieve zero-emissions transportation by 2050. We are working hard on making our logistics services more environmentally friendly. We are doing this by rapidly making our fleet and locations sustainable and thus reducing our CO2 emissions as much as possible. Any CO2 we still emit is offset through our GoGreen offset program.
Read more about our green strategy