Discover the benefits

DHL eCommerce: thinking ahead
Make things easier for your customers by offering them flexible delivery options, including delivery on Saturday. If your warehouse inventory is empty, don't worry: we'll deliver from your store. When we deliver at your store in the morning, we'll simply collect your parcels for your customers.
Yellow goes green
We have a clear mission: to ensure fast and zero-emissions transportation of parcels. That is why we are always searching for green alternatives such as our electric DHL StreetScooter for deliveries in the city center, which also happen to be built in our factory.
Quality across all channels
If your customers buy from your online store, we'll deliver from your store or warehouse the following workday. If an item in your store is out of stock, your customers can decide whether they would like to have it delivered at home the following day or to collect it at the store.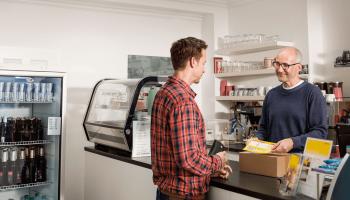 Easy returns
A simple return process improves repeat sales, so we make it as easy as we can for your customers. With our online shipping service you can include a return label with the parcel, so that your customer can return their order for free by dropping it off at one of our 100,000 DHL ServicePoints in Europe.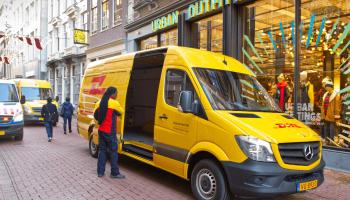 Before the break of dawn
Our couriers are on the road at the break of dawn and know the city centers like the back of their hand. They make sure that your stock arrives before the shopping areas get busy. We deliver three-quarters of our shipments before 1:00 PM, so that you can start the day fully stocked.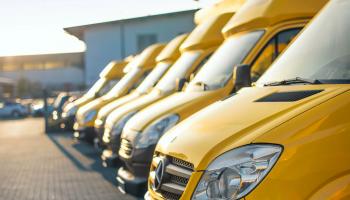 Saturday delivery
We also deliver parcels to consumers on Saturday. All you need to do is tick the option 'Saturday delivery' when preparing your shipment. We collect outgoing parcels that you want to deliver in the weekend on Fridays. If your customer misses the delivery, we'll try again the next workday.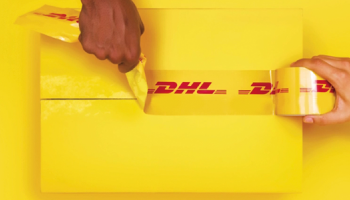 Parcels and pallets
From the tiniest parcels to the tallest pallets; at DHL eCommerce we handle it all. When we come to collect your shipments, we take everything in one go. The same applies for deliveries, in Belgium or across Europe. We can provide one complete service for all types of shipments: small, big, light or heavy.
DHL eCommerce gives advice
Get the most out of your packaging
We handle each shipment with the utmost care to deliver them quickly and safely at the right address. But you can also lend a hand. By smartly packing your products, you not only protect them from damage, but also create more recognition for your brand if you add an eye-catching print. If you're interested in the various options, our specialists will be happy to advise.
Read our packaging tips