Pack and go

Choose the correct packaging
Fragile goods need to be packaged differently from a book, of course. But whatever you wish to send, remember that better packaging means safer shipping. So, make sure you use a suitable box, fill up empty spaces, and protect fragile items with some padding. Get packing!
Pack and go
Packaging tips
Reuse the original box if it has no tears or dents. If you use a different box, select a suitable and sturdy box and fill up empty spaces with filler materials such as scrunched paper or egg cartons. Close all openings tightly with sturdy tape. Now just stick on the label and you're all set!.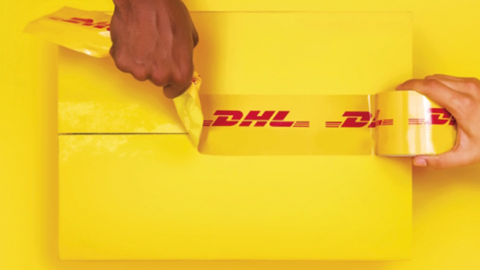 Correct labelling
Clear and legible
Remove all old address labels from the packaging. Stick the DHL return label on top of your package and avoid sticking it over the openings and edges, so that the barcode remains easy to scan. We can only return your parcel to the sender as quickly as possible if the label is clearly legible.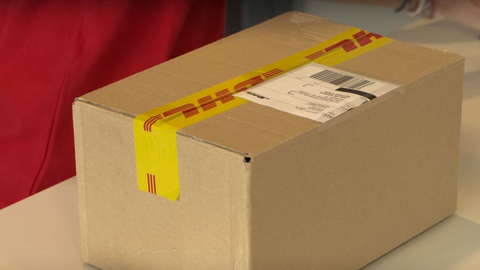 Frequently asked questions
If you have a question, we are happy to help and we like to do so at lightning speed. That's why we've put together a list of FAQs that may just provide an answer to your question.
How do I select the correct packaging?
If possible, simply reuse the original packaging that your order came in, as this is generally matched to the content of the parcel. If you use a different box, select sturdy cardboard with matching dimensions. If your box is too full it will tear easily, but if it's too big it will get dented. Fill empty spaces in the box with filler materials.
What padding should I use in my parcel?
It is best to use light materials such as scrunched paper, egg cartons, or toilet paper, to limit the weight. You can also keep the air cushions or bubble wrap that many online stores use as filler material.
Where can I drop off my parcel for return?
You can drop off your parcel at a DHL ServicePoint near you. In Belgium we use the post offices and post points of our partner bpost. With 2,800 points in Belgium, there's sure to be one near you. Find a DHL ServicePoint.