Thanks to our global network and advanced supply chain management, we are an indispensable link in every chain. We have been pushing the boundaries with our shipping service for over 220 years and we are effortlessly pioneering ahead online. We'll always find the right solution for every challenge, quickly, safely, and traceable, every step of the shipping process.
Daily excellence
Everything in our network relies on trust. That's why performance always comes first. While you talk to your personal account manager, our Operations team ensures that our network is performing perfectly every single day. If there are points for improvement, we keep a close eye on them with our reporting systems. Our DHL support team is always at the ready to resolve any issues that may arise.
Leading the way in safety
When it comes to safety, we leave nothing to chance. Our warehouses and online processes are tightly secured. Our security officers also work together with local police services, and all our drivers are trained intensively. They work with set protocols and compulsory scan moments. But it's also the small things like requesting a signature or ID upon request.
Return & recall
Our return process is perfectly matched to the high-tech sector. If the wireless speakers ordered online don't work or the smartwatch doesn't meet all the technical requirements, you can register the product for return with Return & Recall. Your customers can return their order simply and fast through our DHL ServicePoints.
Continuous improvements
We want to be and remain your first choice. This is why we use our First Choice method to constantly review how we can optimize our partnership. For example, we'll look at which packaging you could best use to prevent damage. The motto: "Everybody. Everyday. Everywhere. A little bit better."
Europe within reach
With 100,000 ServicePoints and lockers across Europe, consumers will always find a DHL point nearby. If they collect their parcel at one of our DHL ServicePoints, they will always be asked to show a valid ID and to sign for their parcel. This ensures that all your high-tech parcels end up in the right hands.
Extra assured shipping
Don't take a risk with valuable high-tech shipments and insure your parcels to the value of the content in addition to the standard insurance of DHL. This will give you peace of mind. Discuss the options with your account manager.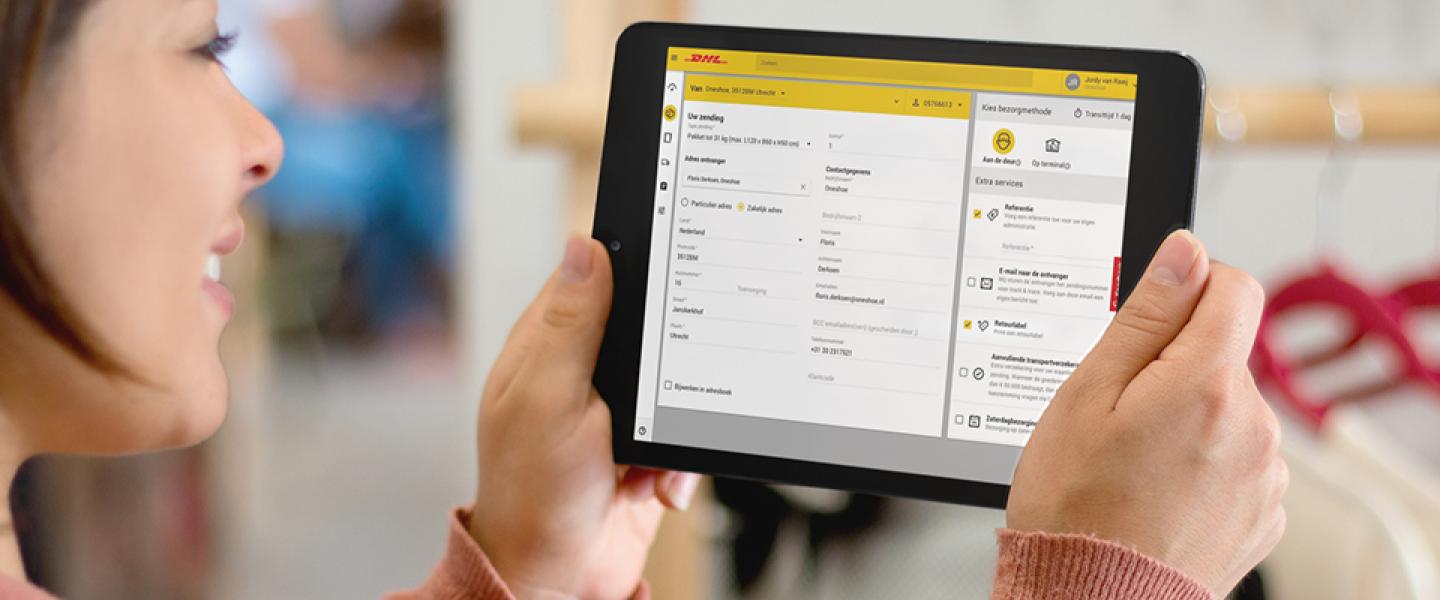 My DHL Portal
The future of shipping
Introducing My DHL Portal: Our ultra-modern all-in-one shipping service. It's reliable, fast, and easy to use – within just a few clicks, you can register each shipment. In 2017 we won a Lovie Award, a kind of European Oscar for the best online application. And the app is only getting better, as we continue to make it smarter based on client feedback.
Take a look at My DHL Portal